We appreciate your interested in purchasing our photos. We would like to do our best to help your purchase be as easy as possible. We have had a few people ask us how to make a purchase as well as how to do the digital download package.
Please visit the gallery with the images you would like to purchase. If you select an image you would like click on it to make it full screen, you will see a price list section to the right of the image. There will be a few tabs on the top starting with Prints. There will also be a few other sections, depending on the gallery there will be a downloads tab as well as Poster Size Prints or Specialty Items. Possibly another option as well.
If you want to see all of your images before deciding on what you would like to order, create an account and favorite all your images. You will be able to see just your images and then order from there.
To place an order for prints select the print size you would like for the image selected, same thing for digital downloads as well as specialty items or poster prints. To select other prints choose your images and select what you would like.
To purchase a digital download package please use the following steps.
1. Add to Cart selected Digital Download option (there may be more than one).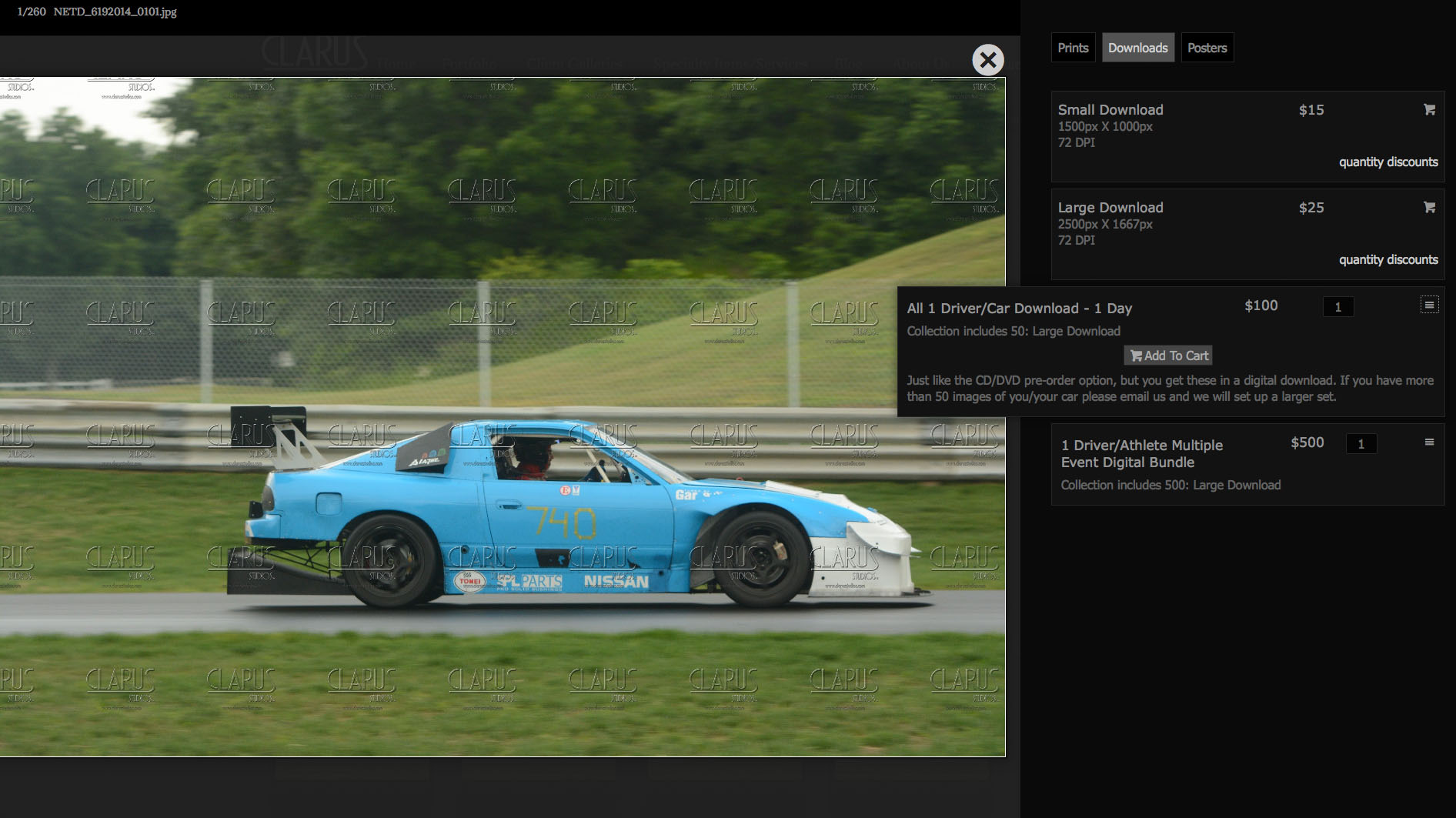 2. With a photo selected you will see Add Photo to All 1 Driver/Athlete Download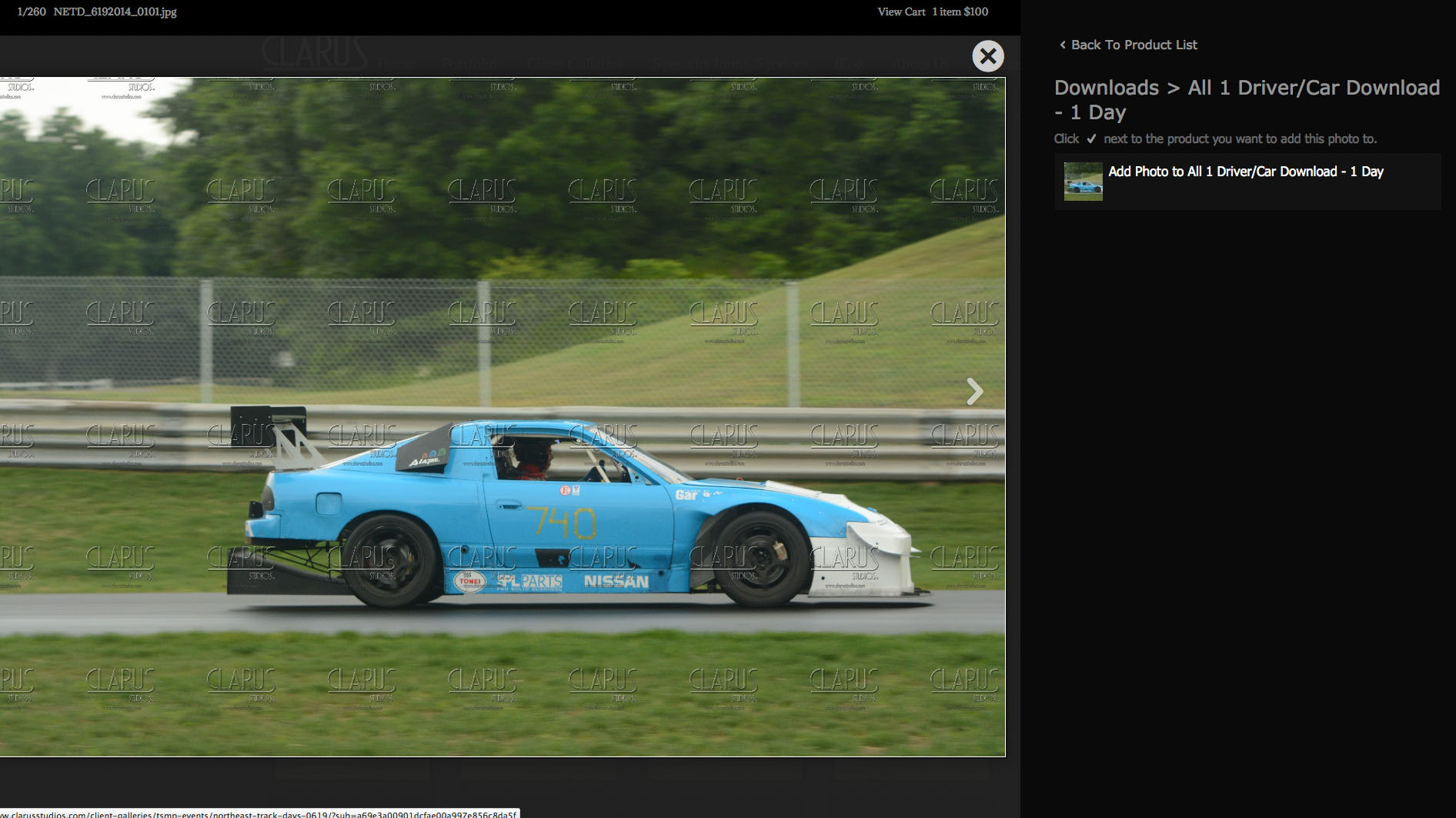 3. When image is added you will see the image below the Add photo option.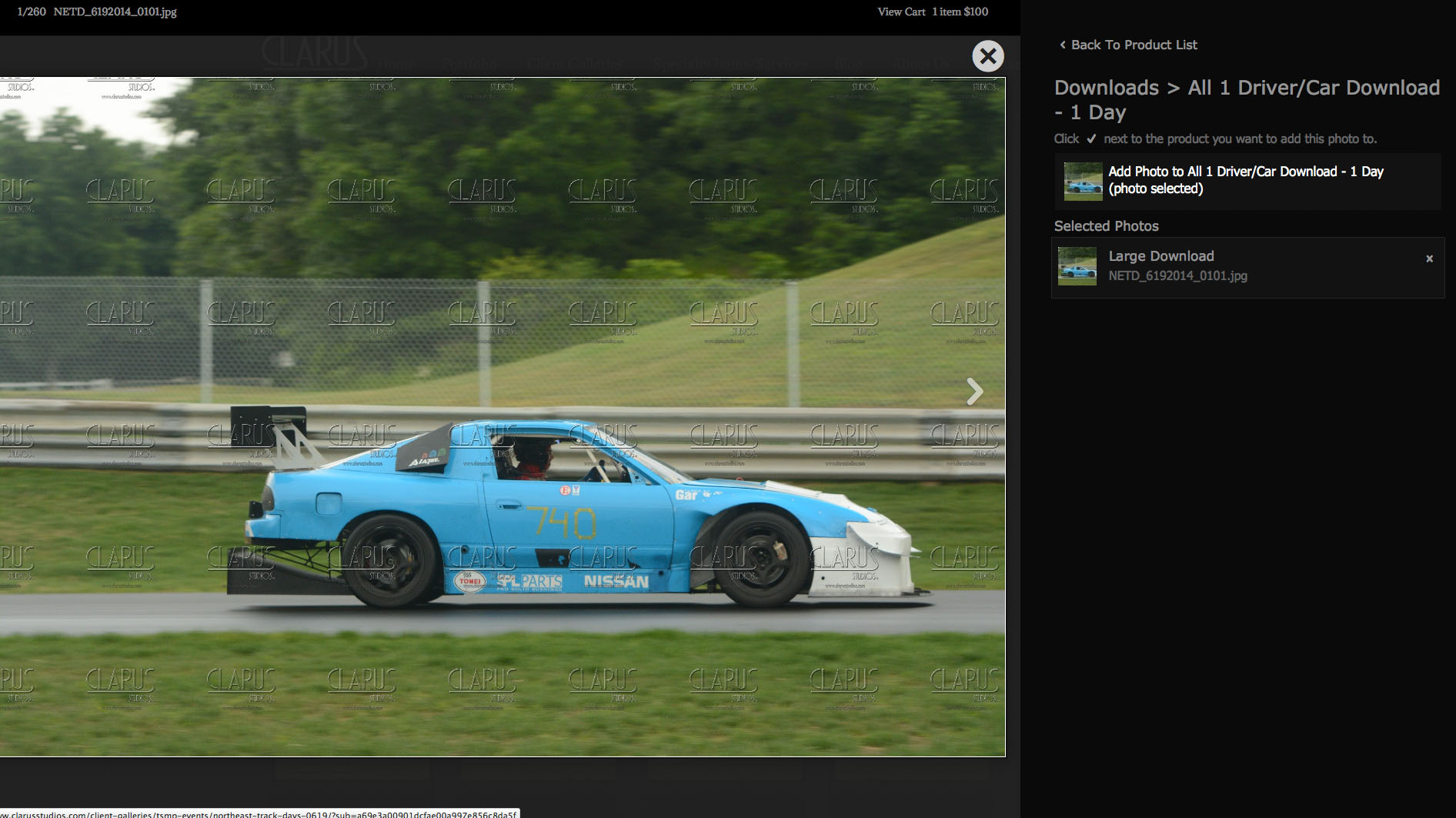 4. All images selected will be placed below. If you need to remove a photo just click the X.
5. If you end up seeing the products list again, click on the View My Collection link above the products options - arrow pointing to it.
We hope this helps you in purchasing your selected images!! We appreciate your interest and order!!

If you have any other questions please contact us!!